Find your 1.2 Liter engine
Flat Rate Shipping (Commercial address)
Up to 5 Years Unlimited Mile Warranty
Excellent Customer Support
Subaru 1.2-liter-subaru Engines Variations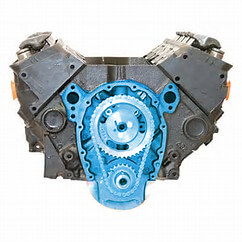 Best Price Guarantee
We will match or beat any
competitor's pricing.
ABOUT REMAN ENGINE
1.2-Liter Engines: The only 1.2-liter engine produced by Subaru is the EF12 engine in the EF engine classification. The EF engine series consists of inline 3-cylinder engines that are water-cooled with a single overhead camshaft (SOHC) that is belt-driven.
EF12 - The EF12 is a 1.2-liter inline 3-cylinder engine that was produced by Subaru Motor Corporation for use in the 1987-1995 Subaru Justy. It either came with a Hitachi two-barrel carburetor, multi-port fuel injection, or multi-point fuel injection depending on the year. Furthermore, it had a 9:1 or 9.1:1 compression ratio and produced anywhere between 66-80hp from the factory depending on the year.
Speak With A Specialist Now
Habla con un especialista ahora
Use The Search Tool
Verify options in the form for a quick search