Find Your Gas Or Diesel Engine
Flat Rate Shipping (Commercial address)
Up to 5 Years Unlimited Mile Warranty
Excellent Customer Support
About Our Gas And Diesel Engines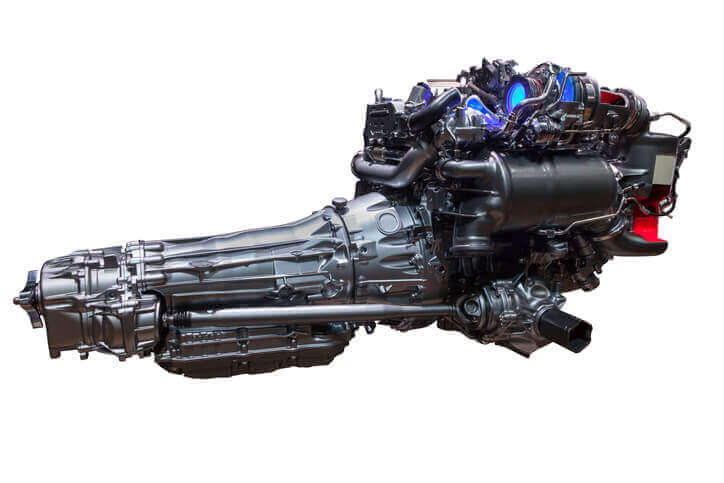 Best Price Guarantee
We will match or beat any
competitor's pricing.
ABOUT REMAN ENGINE
If you're going to do all the work for an engine swap or replacement, you need quality parts the first time around. Cheap motors will waste your time and money – throwing off your restoration schedule and forcing you to buy new gaskets, seals, and fluids. Fortunately, you can make the smart choice and rely on Reman Engine to provide the highest quality remanufactured engines at an affordable price.
During the remanufacturing process, we go beyond the rebuild to reverse engineer the engines to remove all existing defects and exceed OEM standards. We fully disassemble each engine in full, and then install new parts as needed, including pistons, gaskets, and bearings. You can trust that we always get in the zone and follow proven engine building procedures. In addition, we thoroughly inspect and pressure test the finished product before shipping it out to you.
As a result, our engines are often better than new, ensuring your satisfaction with the newly remanufactured engine for years to come. We also back up our quality parts and workmanship with a 5-Year Parts & Labor Unlimited Mileage Warranty.
Our team makes your satisfaction our top priority as we serve as your top source of refurbished engines. In addition to going above and beyond in creating reman motors you can count on, we offer excellent customer support and Flat Rate Shipping (Commercial address). Residential delivery or Liftgate service will result in additional $99 fee.
As your leading engine remanufacturing company, we have gasoline and diesel power plants from many domestic and import vehicles. Just let us know what engine option you need – and we'll get your American or import engine out to you right away.
Why Choose Reman-Engine.com?
When you choose Reman-Engine.com as your reconditioned engine supplier of choice, you can trust you're getting the highest quality power plant for your car, truck, or van. Through our advanced reconditioning process, we make the engines better than new while keeping them truly affordable.
Our Advanced Team
At our shop, we take used auto engines, tear them down to their base components, and then reverse engineer them from the ground up. As our professional engine remanufacturers inspect all the parts for wear and damage, they determine what needs to be re-machined and what needs to be replaced with brand new OEM parts.
Unlike a basic rebuild, we don't just replace the worn parts, we go beyond OEM specification. We address issues that were overlooked during the original manufacturing process. We may modify the valvetrain, machine internal parts, and perform other tasks that improve the motor's lifespan and durability.
Customer Support Staff
If you're ready to get started, use our search tool to browse through our catalog for the right engine for your street, strip, or commuter vehicle. Our online tool will help you find. You can even use your VIN to find a compatible power plant. If you need any help finding a particular power plant or would like a quote, reach out to our customer service team to learn about reman engines near me.
Replacement Process
In addition to that, we price match any competitor price for any identical part plus provide the best customer service in the industry. We also offer fast and Flat Rate Shipping (Commercial address). Just check out our customer reviews to see our commitment to great terms, quality performance parts, and fantastic service.
Flat Rate Shipping (Commercial address)
Through our efforts, our engines are solid as a rock, giving you a power plant you can rely on for years after the engine swap. We are so confident in our products that we provide an unmatched 5-Year Parts & Labor Unlimited Mileage Warranty.
Reman-Engine.com Frequently Asked Questions
As you get started on your engine update project, you likely have a lot of questions. Thankfully, you can get all the answers you need right here:
Is remanufactured the same as rebuilt?
No, rebuilt engines only have their worn and damaged parts replaced. Remanufacturing, on the other hand, involves tearing down the engine and replacing all the internal parts with OEM equivalents. The remanufacturing process produces an engine that looks, feels, and performs like new.
How long do remanufactured engines last?
Just like a brand new engine, remanufactured engines can last 200,000 miles or more when properly maintained. When engine remanufacturers address defects from the original building process, like weak rods, the engines can last even longer than they would from the factory.
Is remanufactured as good as new?
When paired with reverse engineering to resolve issues from the original manufacturing process, remanufactured engines are often better than new. With regular maintenance services, they can stay running strong just as long as new engines, giving you true peace of mind on every drive.
What is the difference between a long block and short block?
When you buy a short block engine, expect to get the block and all its internals, including the crank and all the pistons with rings installed. If you want the heads, valvetrain, and camshafts as well, then you'll want to get a long block engine instead.
How long will a remanufactured engine last?
Since they are built from the ground up using all new parts, remanufactured engines can stay running strong for 150,000 to 200,000 miles. You'll want to get all the maintenance services done on time by a trusted shop to keep it in good condition and avoid major repair needs.
What is the difference between a crate engine and a remanufactured engine?
Crate engines are typically built to the manufacturer's specifications using brand new OEM parts. Remanufactured engines, on the other hand, feature a mix of new and re-machined parts that meet or exceed OEM standards. Since refurbishing fixes faults from the factory, these power plants are often stronger than crate engines.
What is an engine core charge?
An engine core charge is a deposit that you pay when buying a completely remanufactured engine and serves as a placeholder for your old engine. Once your used engine is shipped back to the supplier, they will refund the core charge deposit. If you don't send them your stock engine, they will use your deposit to buy an engine to rebuild.
What is an engine installation kit?
Engine installation kits include almost everything you need to drop in your motor for a powertrain upgrade. Depending on the engine, it may include a thermostat, spark plugs and wires, gears, hoses, belts, filters, and more. All that's left is to purchase the fluids recommended by the original equipment manufacturer.
View Remanufactured Engines By Manufacturer