Find your 1.5 Liter engine
Flat Rate Shipping (Commercial address)
Up to 5 Years Unlimited Mile Warranty
Excellent Customer Support
Toyota Scion 1.5-liter-toyota-scion Engines Variations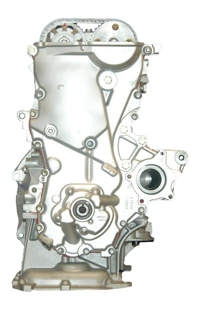 Best Price Guarantee
We will match or beat any
competitor's pricing.
ABOUT REMAN ENGINE
1.5-Liter Engines: Toyota Motor Corporation produced multiple different 1.5-liter inline 4-cylinder engines, but the most notable was a part of the Toyota NZ engine family and Toyota E engine family. Each and every Toyota 1.5 engine for sale in the NZ engine family came with an all-aluminum design that featured an aluminum block, aluminum dual overhead cam (DOHC) cylinder heads, variable valve timing with intelligence (VVT-i), and sequential fuel injection. The older E-family engines have cast-iron blocks, timing belts instead of chains, and aluminum cylinder heads.
3E - The 3E Toyota engine is one of the first 1.5-liter engines used by Toyota Motor Corporation and it featured a single overhead cam (SOHC), 3 valves per cylinder, and a 9.3:1 compression ratio. This 1.5-liter Toyota engine was found in the Toyota Corolla, Toyota Corsa, and Toyota Tercel.
5E-FE (5E) - Better known as the Toyota 5E 1.5-liter engine, it is a 16-valve dual overhead cam (DOHC) inline 4-cylinder engine that was used as a Toyota Tercel engine, Toyota Echo engine, and a Toyota Corolla This 1.5 engine was for sale between 1990 and 1998 in Toyota models and produced approximately 93-108 horsepower with a 9.4:1 compression ratio.
1NZ-FXE - The 1.5 Toyota engine known as the 1NZ-FXE is a hybrid engine that most notably is equipped with forged steel connecting rods and an aluminum intake manifold. This engine is very similar to an Atkinson cycle engine since it has a physical compression ratio of 13.0:1 but an affection compression of 9.5:1. This engine is advertised with hybrid synergy drive technology and produces approximately 75 horsepower from the factory. The 1NZ-FXE Toyota 1.5 engine is used as a Toyota Corolla engine, Toyota Prius engine, a Toyota Yaris engine, and a Toyota Prius C engine.
1NZ-FE - This Toyota 1.5 engine has a compression ratio of 10.5:1 and produces 109 hp in most applications. It has 4 valves per cylinder with a 2.95-inch cylinder bore and a piston with a 3.34-inch stroke. It has an electronic fuel injection system as well as valve adjustment in previous motors after every 12,000 miles of mileage led to the 1NZ hydraulic lifters assembly. The engine also had an electronic throttle control system-intelligent (ETCS-i) and a direct injection system (DIS-4) with an individual ignition coil for every spark plug. This engine was featured in the Toyota Yaris, Toyota Echo, Scion xA, Toyota Corolla, and Scion xB.
Speak With A Specialist Now
Habla con un especialista ahora
Use The Search Tool
Verify options in the form for a quick search