Find your 1.6 Liter engine
Flat Rate Shipping (Commercial address)
Up to 5 Years Unlimited Mile Warranty
Excellent Customer Support
Subaru 1.6-liter-subaru Engines Variations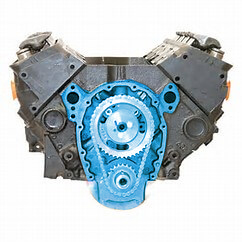 Best Price Guarantee
We will match or beat any
competitor's pricing.
ABOUT REMAN ENGINE
1.6-Liter Engines: Subaru Motors only produced a few 1.6-liter engines over the course of its history and by far the most prominent in the United States was the 1.6-liter engine in the EA engine class. The 1.6-liter Subaru EA engines were mostly used for the Subaru Brat in the United States.
EA71 - The EA71 motor, produced by Subaru between 1976-1994, was known to have two different designs. The 'narrow case' version and the 'fat case' version. This was an overhead valve (OHV) style engine with a carburetor and either hydraulic or solid lifters depending upon the year and model it came in. This engine produced 67hp from the factory and in the United States, it is most commonly found in the 1978-1980 Subaru Brat.
Speak With A Specialist Now
Habla con un especialista ahora
Use The Search Tool
Verify options in the form for a quick search