Find your 2.0 Liter engine
Flat Rate Shipping (Commercial address)
Up to 5 Years Unlimited Mile Warranty
Excellent Customer Support
Mercedes-Benz 2.0-liter-mercedes-benz Engines Variations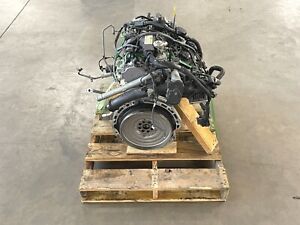 Best Price Guarantee
We will match or beat any
competitor's pricing.
ABOUT REMAN ENGINE
2.0-Liter engines: The Mercedes 2.0-liter engine reached the market in 2013 and was configured with a twin-scroll turbocharger with specific provisions to reduce cylinder head friction and a boost to its thermal conductivity by adding zircon to the cylinder heads. This initial configuration found expression in the M133 and M274 engine classes before being replaced in 2019 with the M139 Mercedes engine series that continues into production to this day.
M274 DE20 LA - This 2.0-liter Mercedes-Benz engine features a dual overhead cam (DOHC) cylinder head, variable valve timing (VVT), and direct fuel injection. It should be noted that the M274 DE20 LA engine is turbocharged and has a water cooling system. This engine produced anywhere from 154-253 horsepower, depending upon the application. It was used in the 2013-2016 Mercedes E 200, 2013-2016 Mercedes GLK 200, 2014-2018 Mercedes C 200, 2015-2020 Mercedes SLK 200, 2016-present Mercedes E 200, 2013-2016 Mercedes E250, 2013-2016 Mercedes GLK 250, 2016-2019 Mercedes GLC 250, 2014-2018 Mercedes C250, 2018-present Mercedes C300e, 2016-2018 Mercedes E 250, 2016-2018 Mercedes E 350e, 2018-present Mercedes E300e, 2015-2019 Mercedes GLC 350e, 2019-present Mercedes GLC 300e, 2015-2018 Mercedes C300, 2015-2018 Mercedes E 300, 2015-2019 Mercedes SLC 300, and the 2015-2019 Mercedes GLC 300.
M133 DE20 LA - This is the AMG version of the M274 2.0-liter turbocharged inline 4-cylinder engine. Upgrades that were added to this eng/////////////////////// ine for the AMG experience were the addition of a twin-scroll turbocharger, iron-carbon alloy cylinder walls, an updated cooling system, and a more efficient BlueDirect direct fuel injection system. This engine was rated at anywhere between 355-375 horsepower and was used in the 2013-2018 Mercedes CLA 45 AMG, 2013-2018 Mercedes A45 AMG, and the 2014-2019 Mercedes GLA 45 AMG.
M139 - As the newest version of the AMG 2.0-liter inline 4-cylinder Mercedes engine, it's only fitting that this engine produces more horsepower at anywhere between 382-416 hp. The compression ratio was increased to 9.0:1 compared to the M133 8.6:1 compression ratio. This is used in the 2019-present Mercedes CLA 45 AMG, 2020-present Mercedes A-class 45 AMG, and the 2021-present Mercedes GLA 45 AMG.
Speak With A Specialist Now
Habla con un especialista ahora
Use The Search Tool
Verify options in the form for a quick search