Find your 2.0 Liter engine
Flat Rate Shipping (Commercial address)
Up to 5 Years Unlimited Mile Warranty
Excellent Customer Support
Infiniti Nissan 2.0-liter-nissan-infinity Engines Variations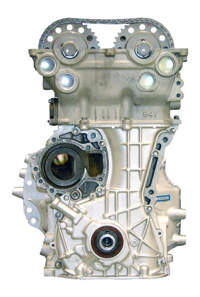 Best Price Guarantee
We will match or beat any
competitor's pricing.
ABOUT REMAN ENGINE
2.0 Liter Engines: The 2.0-liter engines from Nissan come with several different classifications including the SR, KR, MR, and VQ engine designations. However, the only engines that were used in the US are the SR20DE and the MR20DE engines. Both of these 2.0 Nissan engines for sale featured dual overhead cam (DOHC) cylinder heads and electronic fuel injection.
SR20DE This 2.0-liter Nissan engine was so popular that it was used in over 15 of their vehicles in North America from 1990 all the way until 2002. This naturally aspirated inline 4-cylinder engine had dual overhead cams (DOHC), electronic fuel injection, 10.0:1 compression, and produced 145 hp in most applications. This 2.0 Nissan engine for sale was used as a 1991-1998 Nissan 180SX, 1995-1998 Nissan 200SX, 1991-2002 Infiniti G20, and the 1991-1996 Nissan NX2000.
MR20DE This is another 2.0-liter engine from Nissan. It was actually the first MR series engine made by Nissan and it was made to replace the QR20DE engine. There are several different versions of this engine on the market. It was considered an "under square" engine and it produced 145 hp from the factory. It was used most commonly in the United States as a 2007-2012 Nissan Sentra engine and a 2007-present Nissan X-Trail.
Speak With A Specialist Now
Habla con un especialista ahora
Use The Search Tool
Verify options in the form for a quick search