Find your 2.2 Liter engine
Flat Rate Shipping (Commercial address)
Up to 5 Years Unlimited Mile Warranty
Excellent Customer Support
Toyota 2.2-liter-toyota Engines Variations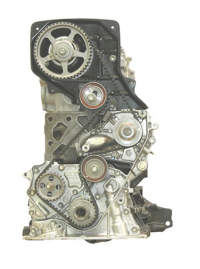 Best Price Guarantee
We will match or beat any
competitor's pricing.
ABOUT REMAN ENGINE
2.2-Liter Engines: The Toyota 2.2 liter engine comprises Toyota's S series of motors. The 5S engine featured prominently in fifth and sixth-generation Celica, third and fourth-generation Camry, as well as in second-generation MR2s. This engine was in production by Toyota Motor Corporation for over a decade from 1990-2001.
5S-FE - The 5S-FE engine has long been regarded as the 2.2 Toyota engine that most people are talking about when they refer to the 2.2-liter engine size in Toyota vehicles. This engine had a 9.5:1 compression ratio and produced anywhere from 130-144 horsepower over the course of its lifetime in the Toyota engine lineup. This 2.2 Toyota engine for sale was used in the 1992-2001 Toyota Camry, 1999-2001 Toyota Solara, 1999-2006 Toyota Celica GT, and finally the 1989-1999 Toyota MR2 (SW21).
Speak With A Specialist Now
Habla con un especialista ahora
Use The Search Tool
Verify options in the form for a quick search