Find your 2.7 Liter engine
Flat Rate Shipping (Commercial address)
Up to 5 Years Unlimited Mile Warranty
Excellent Customer Support
Subaru 2.7-liter-subaru Engines Variations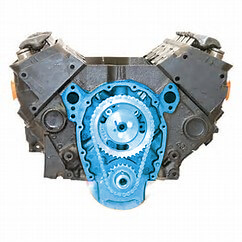 Best Price Guarantee
We will match or beat any
competitor's pricing.
ABOUT REMAN ENGINE
2.7-Liter Engines: Subaru only ever produced one 2.7-liter engine and that came in the flat-6 configuration within the ER engine class. Essentially building off of the flat-4 engine platform, this 2.7-liter flat-6 design became a very popular Subaru engine.
ER27 - The ER27 is an older flat-6 Subaru motor with a 2-valve cylinder head design. It has a two-piece intake manifold with an upper and lower section but there is no central plenum like that of the spider manifold designs of the EJ22 engine. This engine uses a belt instead of a chain for the valve timing system and even includes electronic multi-point fuel injection. This engine produced 145hp and was used as a Subaru XT
Speak With A Specialist Now
Habla con un especialista ahora
Use The Search Tool
Verify options in the form for a quick search