Find your 3.2 Liter engine
Flat Rate Shipping (Commercial address)
Up to 5 Years Unlimited Mile Warranty
Excellent Customer Support
Mercedes-Benz 3.2-liter-mercedes-benz Engines Variations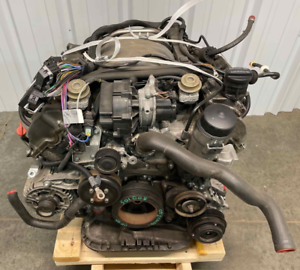 Best Price Guarantee
We will match or beat any
competitor's pricing.
ABOUT REMAN ENGINE
3.2-Liter engines: Within the 3.2-liter engine size, Mercedes produced a wide range of engines from gasoline to diesel and from naturally aspirated to turbocharged. The main engine classes used by Mercedes classified these engines in were the M104, M112, and the OM648 engine series. Each series of engines holds different types of engines manufactured by Mercedes-Benz.
M104 E32 - This was one of the first 3.2-liter engines manufactured by Mercedes-Benz and it was used in the 1993-1994 Mercedes E 300, 1993-1997 Mercedes E 320, 1991-1993 Mercedes SE/ SEL 300, 1993-1999 Mercedes S 320, and the 1994-1998 Mercedes SL 320. It had a 9.2:1 to 10.0:1 compression ratio depending on the year and was rated at 217 horsepower. This engine had a cast-iron block and aluminum dual overhead cam (DOHC) cylinder heads.
M112 E32 - The M112 E32 engine is used as the power source in the 2000-2005 Mercedes C 320 engine, 1998-2005 Mercedes E 320 engine, 1997-2006 Mercedes G 320 engine, 1998-2006 S 320 engine, 1998-2003 Mercedes ML 320 engine, 2000-2003 Mercedes SLK 320 engine, and a 1998-2005 Mercedes CLK 320 This naturally aspirated 3.2-liter Mercedes motor had a compression ratio of 10.0:1 with a horsepower rating of somewhere between 215-224 hp. It should be noted that this engine also came equipped with fracture-split forged steel connecting rods.
M112 E32ML - The ML version of the M112 E32 engine signifies the addition of a helical twin-screw supercharger tuned up to 14.5psi of boost. This version also features a water-to-air intercooler, Teflon-coated rotors in the supercharger, and a .8 liter heat-exchanger which is run by the electric water pump. This 3.2 supercharged Mercedes engine for sale was found in the 2001-2003 Mercedes C 32 AMG, 2001-2003 Mercedes SLK 32 AMG, and the 2002 Mercedes A 32K AMG. All in all, this engine produced 349 hp from the factory with a compression ratio of 9.0:1.
OM648 DE32 LA - This is the only turbo-diesel engine produced by Mercedes that is in the 3.2-liter size configuration. It has a cast-iron block with aluminum dual overhead cam (DOHC) cylinder heads, a common rail fuel injection system, and a variable nozzle turbocharger. This engine produced 201 hp with 370 lb-ft of torque and was found most commonly used as a 2002-2006 Mercedes E 320 CDI engine and S 320 CDI engine.
Speak With A Specialist Now
Habla con un especialista ahora
Use The Search Tool
Verify options in the form for a quick search