Find your 3.3 Liter engine
Flat Rate Shipping (Commercial address)
Up to 5 Years Unlimited Mile Warranty
Excellent Customer Support
Ford Mercury 3.3-liter-ford-mercury Engines Variations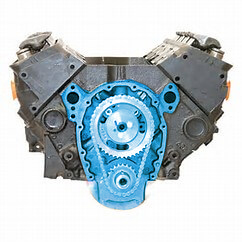 Best Price Guarantee
We will match or beat any
competitor's pricing.
ABOUT REMAN ENGINE
3.3-Liter Engines: There are two 3.3-liter V6 engines that were ever used by Ford Motor Company. The first is actually not a Ford engine, the VG33E engine, which is a 3.3-liter Nissan engine that was used in a Mercury minivan and the other is the new Duratec 3.3 engine which is still used to this day.
VG33E - The VG33E engine is a 3.0-liter V6 engine that has an iron block and aluminum heads. This Ford 3.3 engine was for sale in the 1999-2002 Mercury Villager and produced around 180 hp with 8.9:1 compression.


Duratec 33 - The Ford Duratec 3.3 engine was introduced in 2018 and is a slightly down-sized version of the 3.5 Duratec engine. This Ford 3.3-liter V6 engine is found in the 2018-present Ford F-150 pickup, the 2020-present Ford Police Interceptor, and the 2020 Ford Explorer Hybrid. The Ford Duratec 33 engine is rated at 285 hp in most applications.
Speak With A Specialist Now
Habla con un especialista ahora
Use The Search Tool
Verify options in the form for a quick search