Find your 3.5 Liter engine
Flat Rate Shipping (Commercial address)
Up to 5 Years Unlimited Mile Warranty
Excellent Customer Support
Isuzu Pontiac Buick Hummer Chevrolet GMC Saturn 3.5-liter-gm-buick-chevy-hummer-saturn-gmc Engines Variations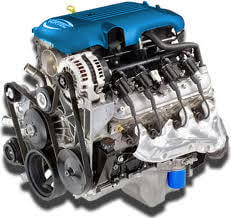 Best Price Guarantee
We will match or beat any
competitor's pricing.
ABOUT REMAN ENGINE
3.5 Liter Engines: Within the 3.5-liter engine size under the General Motors Company group of automotive manufacturers there are several different variations used throughout the group. This 3.5-liter engine classification is known as the GM High Value V6 engine configuration. These Chevrolet 3.5l V6 engines for sale are known for having 60 degree V engine designs and overhead valve cylinder heads. It should be noted that the 3.5-liter Chevrolet engine is also known as the 3500 Vortec engine as well.
Speak With A Specialist Now
Habla con un especialista ahora
Use The Search Tool
Verify options in the form for a quick search