Find your 3.7 Liter engine
Flat Rate Shipping (Commercial address)
Up to 5 Years Unlimited Mile Warranty
Excellent Customer Support
Mitsubishi Jeep Dodge 3.7-liter-dodge-jeep-mitsubishi Engines Variations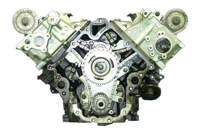 Best Price Guarantee
We will match or beat any
competitor's pricing.
ABOUT REMAN ENGINE
3.7-Liter Engines:
This Dodge 3.7-liter engine is also known as the Chrysler Powertech engine, Dodge Powertech engine, and Jeep 3.7 engine, or Chrysler 225 slant 6 engine. The Powertech engine featured a single overhead cam (SOHC) 90-degree V6 design based on the 4.7-liter Powertech engine. It was also considered the Jeep 3.7 engine and was used all the way from 2002 up until the 2011 model year. The slant 6 engine (also known as the Chrysler 225 engine) was an inline 6-cylinder engine used for decades in a number of Chrysler, Dodge, and Jeep products.
225 CID Slant 6 - The 225 cubic inch inline 6-cylinder engine produced by Chrysler Motor Corporation is more commonly known by its engine class name designation of the "slant 6 engine". Even though this engine was just one of the different engine sizes within the slant six engine class, the 225 slant 6 engine for sale was by far the most common and when you hear the term slant 6 engine it is most commonly referring to the 225 slant six. This engine was known for its low-rpm torque numbers. It is to be noted that these engines underwent several carburetor changes over the years due to growing emissions regulations at the time. Some alternative names for this engine were the Hyper Pak engine and Super six engine.


3.7 EKG - The 3.7 Powertech engine had the engine designation of EKG and made use of a counter-rotating balance shaft to fire the cylinders at 120-degree intervals to fix vibrational issues with previous 90-degree V6 engines. The horsepower rating for the Chrysler, Dodge, and Jeep 3.7 engines for sale was 210 hp for most of its life. The 3.7 Powertech was used as a 2006-2010 Mitsubishi Raider engine, 2002-2010 Dodge Ram 1500 engine, 2011-2012 Ram 1500 engine, 2004-2011 Dodge Dakota engine, 2004-2009 Dodge Durango engine, 2007-2011 Dodge Nitro engine, 2002-2012 Jeep Liberty engine, 2005-2010 Jeep Grand Cherokee engine, 2006-2010 Jeep Commander engine, and 2002 Dodge M80 engine.
Speak With A Specialist Now
Habla con un especialista ahora
Use The Search Tool
Verify options in the form for a quick search