Find your 4.4 Liter engine
Flat Rate Shipping (Commercial address)
Up to 5 Years Unlimited Mile Warranty
Excellent Customer Support
Cadillac 4.4-liter-gm-cadillac Engines Variations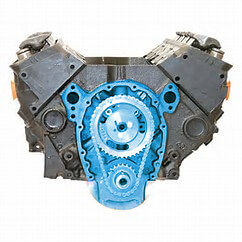 Best Price Guarantee
We will match or beat any
competitor's pricing.
ABOUT REMAN ENGINE
4.4 Liter Engines: The only 4.4-liter engine to be manufactured by General Motors is the 4.4 Cadillac engine which fell under the Northstar engine family. This Northstar V8 engine was primarily used for performance applications.
LC3 - The LC3 designation was the only supercharged Northstar engine ever used by General Motors. The 4.4 Northstar was a 4.4-liter V8 engine that had high flow cylinder heads, variable valve timing (VVT), and a supercharger. The compression ratio of the engine was lowered to 9.0:1 to allow for proper engine operation with it being supercharged. The 4.4 supercharged Northstar engine was used as a 2006-2009 Cadillac STS-V engine as well as a 2006-2009 Cadillac XLR-V engine. The LC3 Northstar engine was rated at anywhere between 443-469 hp at the crank.
Speak With A Specialist Now
Habla con un especialista ahora
Use The Search Tool
Verify options in the form for a quick search