Find your 4.7 Liter engine
Flat Rate Shipping (Commercial address)
Up to 5 Years Unlimited Mile Warranty
Excellent Customer Support
Mercedes-Benz 4.7-liter-mercedes-benz Engines Variations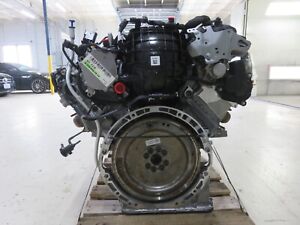 Best Price Guarantee
We will match or beat any
competitor's pricing.
ABOUT REMAN ENGINE
4.7-Liter engines: The Mercedes 4.7-liter engine first entered the Mercedes-Benz lineup in 2005 with the debut of the M73 family of motors, which witnessed a five-year production run prior to its replacement in 2010 with the M278. In turn, the M278 went on to enjoy a ten-year production run ending in 2020.
M273 E47 - This naturally aspirated 4.7-liter V8 Mercedes engine has an aluminum block, aluminum dual overhead cam (DOHC) cylinder heads, a variable-length intake manifold, forged steel connecting rods, sequential fuel injection, and aluminum silicon-coated cylinders. It was used as a 2007-2012 Mercedes GL 450 engine, a 2007-2013 Mercedes S 450 engine, and a 2007-2011 Mercedes ML 450
M278 - Unlike its predecessor, the M273, which was naturally aspirated, the M278 features twin turbochargers for a lot of added performance. The M278 4.7-liter V8 bi-turbo engine is rated as low as 362 hp and as high as 449 hp. It is the engine that powers the 2011-2017 Mercedes S 500, 2011-2014 Mercedes CL 500, 2011-2018 Mercedes CLS 500, 2012-2020 Mercedes SL 500/ 550, 2012-2014 Mercedes E 500, 2012-2014 Mercedes ML 500, 2013-2014 Mercedes GL 450, 2013-2019 Mercedes GL 500, 2013-2019 Mercedes GLS 500, and the 2013-2019 Mercedes GLS 550.
Speak With A Specialist Now
Habla con un especialista ahora
Use The Search Tool
Verify options in the form for a quick search