Find your 7.0 Liter engine
Flat Rate Shipping (Commercial address)
Up to 5 Years Unlimited Mile Warranty
Excellent Customer Support
Ford 429-cubic-inch-ford Engines Variations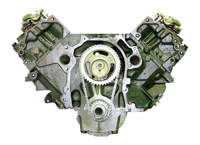 Best Price Guarantee
We will match or beat any
competitor's pricing.
ABOUT REMAN ENGINE
7.0-Liter Engines: The 7.0-liter Ford engine refers to the 429 cubic inch Ford big block engine within the Ford 385 engine family that was produced between 1968 and 1991 in multiple different configurations and variations. It should be noted that in 1979 this engine started going under the name of the 7.0L Lima V8 engine. The Ford 429 engine was initially brought about to replace the 390 FE-series V8 engine that was used at the time.
429 CID - This engine has a bore and stroke of 4.05 inches by 3.59 inches with a chamber size of approximately 72-75 cc's. Though this engine was produced from 1968 to 1991 it only saw use in trucks after the 1973 model year. The Ford 429 engine was featured in the 1968-1973 Ford Thunderbird, 1969-1971 Ford Mustang, 1971 Mercury Cougar, 1971-1991 Ford F600 F700 F800, 1979-1990 Ford C900, and 1977-1990 Ford L900.
Speak With A Specialist Now
Habla con un especialista ahora
Use The Search Tool
Verify options in the form for a quick search