Find your 5.4 Liter engine
Flat Rate Shipping (Commercial address)
Up to 5 Years Unlimited Mile Warranty
Excellent Customer Support
Mercedes-Benz 5.4-liter-mercedes-benz Engines Variations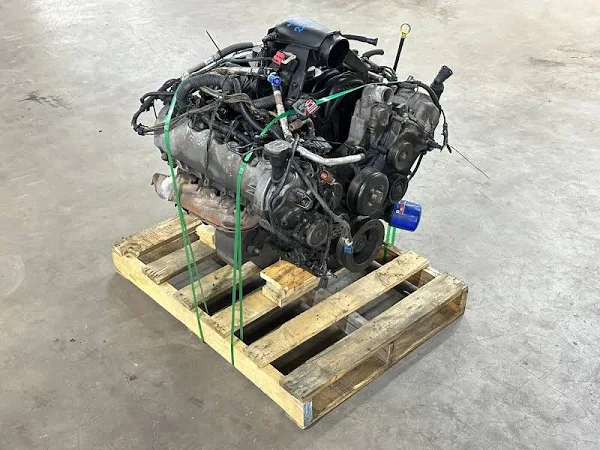 Best Price Guarantee
We will match or beat any
competitor's pricing.
ABOUT REMAN ENGINE
5.4-Liter engines: Other than the 5.4-liter engine that Mercedes-Benz manufactured in the 1930s and 1940s, the only 5.4-liter engines to be produced by them were in the M113 engine class. M113 engines all come equipped with an aluminum block, aluminum 3-valve single overhead cam (SOHC) cylinder heads, and sequential fuel injection.
M113 E 55 - First used in the 1997 model year, this performance 5.4-liter Mercedes engine for sale was rated at anywhere between 342-396 depending on the application and year it was used. This version of the 5.4 Mercedes motor was naturally aspirated and was used in the 1997-2000 Mercedes C 55 AMG, 1998-2001 Mercedes SL 55 AMG, 1998-2002 Mercedes E 55 AMG, 2000-2002 Mercedes S 55 AMG, 2000-2003 Mercedes ML 55 AMG, 2000-2006 Mercedes CLK 55 AMG, 2001-2002 Mercedes CL 55 AMG, 2002-2003 Mercedes G 55 AMG, 2004-2010 Mercedes SLK AMG, 2006-2008 Mercedes SLK 55 AMG Black Series, and the 2005-2007 Mercedes C 55 AMG.
M113K E 55 - This version of the 5.4-liter Mercedes V8 engine includes a supercharger and twin intercoolers for added performance. The "K" in M113K stands for Kompressor, which means supercharger or turbocharger in German. This was a high-performance V8 Mercedes motor that was used in the 2003-2006 Mercedes CL 55 AMG, 2002-2006 Mercedes S 55 AMG, 2002-2008 Mercedes SL 55 AMG, 2003-2006 E 55 AMG, 2004-2006 Mercedes CLK DTM AMG, 2004-2011 Mercedes G 55 AMG, and the 2004-2006 Mercedes CLS 55 AMG. It produced anywhere from 469 hp all the way up to 574 hp depending on the year and vehicle it was in.
Speak With A Specialist Now
Habla con un especialista ahora
Use The Search Tool
Verify options in the form for a quick search