Find your 6.0 Liter engine
Flat Rate Shipping (Commercial address)
Up to 5 Years Unlimited Mile Warranty
Excellent Customer Support
Ford 6.0-liter-ford Engines Variations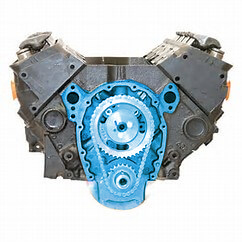 Best Price Guarantee
We will match or beat any
competitor's pricing.
ABOUT REMAN ENGINE
6.0-Liter Engines: The 6.0-liter Powerstroke diesel V8 engine is a more powerful V8 turbo Diesel engine introduced in the second quarter of 2003 (2003.5). This version ultimately replaced the 7.3L Powerstroke engine.
Navistar VT 365 - this is a single variable-geometry turbo diesel 6.0 Powerstroke engine that was for sale in the 2003-2010 Ford E-250 & E-350 Vans, 2003-2007 Ford F250, 2003-2007 Ford F350, and 2003-2007 Ford Excursion along with other super duties. This 6.0-liter Powerstroke engine was rated at 325 hp and 560lb-ft of torque from the factory and was known for its common EGR valve, head gasket bolts, and oil cooler problems. The occurrence of those problems in the 6.0 Powerstroke became so prevalent that the term bulletproof 6.0 Powerstroke or bulletproofed 6.0 ended up becoming a lingo used to describe the engines that had those issues fixed in the used market. For example, if you have a bulletproof 6.0 engine for sale, that would imply that you had the EGR valve deleted, the oil cooler problem fixed, and new head gasket studs installed.
Speak With A Specialist Now
Habla con un especialista ahora
Use The Search Tool
Verify options in the form for a quick search