Find your 6.2 Liter engine
Flat Rate Shipping (Commercial address)
Up to 5 Years Unlimited Mile Warranty
Excellent Customer Support
Ford 6.2-liter-ford Engines Variations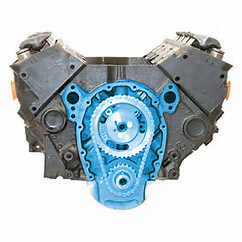 Best Price Guarantee
We will match or beat any
competitor's pricing.
ABOUT REMAN ENGINE
6.2-Liter Engines: This is part of the boss family of large displacement V8 engines most notably used in Ford F-series trucks. It was initially called the Ford Hurricane engine but had its name changed due to the recent damage caused by Hurricane Katrina at the time.
6.2 Boss V8 - This is a naturally aspirated 90 degree V8 engine produced by Ford Motor Company from 2010 all the way to present day. This 6.2 liter Ford Boss engine featured a sturdy iron block base with aluminum heads, SOHC, and variable cam timing (VCT). The Ford 6.2 engine is commonly found in the 2010-2012 Ford F-150 Harley Davidson Edition, 2010-2014 Ford F-150 SVT Raptor, 2011-2014 F-Series trucks, 2011-2021 Ford F-series super duty trucks, and 2017 Ford E-series vans. The 6.2 Boss engine produced anywhere between 385-411 hp depending on the year it was produced and which Ford model it was put into.
Speak With A Specialist Now
Habla con un especialista ahora
Use The Search Tool
Verify options in the form for a quick search