Find your 6.2 Liter engine
Flat Rate Shipping (Commercial address)
Up to 5 Years Unlimited Mile Warranty
Excellent Customer Support
Mercedes-Benz 6.2-liter-mercedes-benz Engines Variations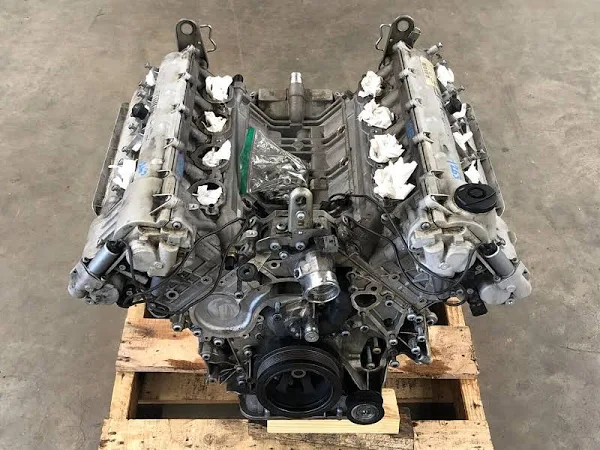 Best Price Guarantee
We will match or beat any
competitor's pricing.
ABOUT REMAN ENGINE
6.2-Liter engines: The Mercedes 6.2-liter engine found full expression in the 2006 through 2014 production run of the M156 family of engines. Signaling the first V8 made under the Mercedes-Benz subsidiary, Mercedes-AMG, without being based on a previous Mercedes existing design.
M156 E 62 - This AMG engine for sale was utilized in the production of the 2006-2011 Mercedes E 63 AMG, 2006-2011 Mercedes ML 63 AMG, 2006 Mercedes R 63 AMG, 2006-2011 Mercedes CL 63 AMG, 2006-2010 Mercedes CLK 63 AMG, 2006-2010 Mercedes CLS 63 AMG, 2008-2015 Mercedes C 63 AMG, and the 2008-2011 Mercedes SL 63 AMG. The M156 E 62 is a 90-degree V8 engine with aluminum 4-valve per cylinder dual overhead cam (DOHC) cylinder heads and an 11.3:1 compression ratio to push it to an approximate 475 hp rating. It should be noted that this engine was tuned up later in life to produce 518 horsepower at the crank.
Speak With A Specialist Now
Habla con un especialista ahora
Use The Search Tool
Verify options in the form for a quick search