Find your 7.0 Liter engine
Flat Rate Shipping (Commercial address)
Up to 5 Years Unlimited Mile Warranty
Excellent Customer Support
Chevrolet 7.0-liter-gm-chevy Engines Variations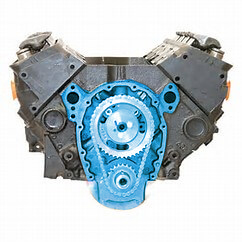 Best Price Guarantee
We will match or beat any
competitor's pricing.
ABOUT REMAN ENGINE
7.0 Liter Engines: Under the 7.0-liter engine size General Motors manufactured the older 427 cubic inch big block engine as well as the newer small block LS7 performance engine. Often referred to as the Chevrolet 427 engine, its big block configuration made it widely popular for performance applications just as the newer small block LS7 has in the last couple decades.
427 CID - The original 427 big block Chevy engine was first put into production in 1966 in the Chevrolet Corvette and later expanded into other models in the Chevrolet lineup. The 427 Chevrolet engine was an icon and came in 7 different configurations: L36 - 427, L72 - 427, L68 - 427, L71 - 427, L89 - 427, L88 - 427, and ZL1 - 427. The big block 427 engine was rated at anywhere from 390-435 hp and was Chevrolet's big block engine of choice from 1966-1969. The big block 427 engine was featured in the 1966-1969 Chevrolet Biscayne, 1966-1969 Chevrolet Caprice, 1966-1969 Chevrolet Impala, 1966-1969 Chevrolet Corvette, and the 1968-1969 Chevrolet Camaro.
LS7 - The LS7 small block Chevrolet engine was first put into production in 2006 and is still sold today as a crate LS7 engine for sale. This engine featured forged titanium rods, hypereutectic pistons, and an aluminum block which has a compression ratio of 11.0:1. The LS7 produced 505 hp from the factory and was used in the 2006-2013 Chevrolet Corvette Z06, 2014-2015 Chevrolet Camaro Z/28, and the 2013 Chevrolet 427 Convertible.
Speak With A Specialist Now
Habla con un especialista ahora
Use The Search Tool
Verify options in the form for a quick search