Find your 1.4 Liter engine
Flat Rate Shipping (Commercial address)
Up to 5 Years Unlimited Mile Warranty
Excellent Customer Support
Buick Cadillac Chevrolet 1.4-liter-gm-chevrolet-buick-cadillac Engines Variations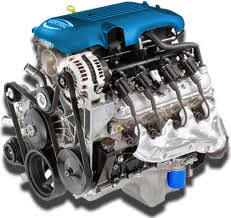 Best Price Guarantee
We will match or beat any
competitor's pricing.
ABOUT REMAN ENGINE
1.4 Liter Engines: These General Motors engines were originally referred to as the EcoFlex line of engines by General Motors (Chevrolet) then transitioned to the name EcoTec. These engines were used in the United States and overseas but we will just be covering the usage in the United States. These engines were the most popular 2013-present Buick Encore engines, 2012-2020 Chevrolet Sonic engines, 2012-2020 Chevrolet Sonic RS engines, 2013-2016 Chevrolet Trax engines, 2011-present Chevrolet Cruze engines, Chevrolet Spark engines, 2014-2016 Cadillac ELR engines, and 2011-2015 Chevrolet Volt engines.
LUH - This was the first version of the Chevrolet 1.4-liter 4-cylinder turbocharged engine.
LUJ - Updated version of the LUH engine that has variable valve timing (VVT) and a dual continuously variable cam phaser intake and exhaust (DCVCP)
LUV - This engine is absolutely identical to the LUJ other than the name of the engine itself. Chevrolet was going to make it E85 compatible (hence the name change to differentiate it) but the switch to E85 compatibility never came.
LV7 - A naturally aspirated version of Chevy's 1.4 engine. It had multi-point fuel injection and 98 hp. This was exclusively for sale as a Chevy Spark engine.
LE2 - This was the newer variant of the LUV as Chevrolet's 1.4-liter turbocharged engine. This engine is found in the newer Chevrolet Cruze engine compartments and had 153 hp. It also was the first 1.4-liter engine from Chevrolet that was used with start-stop technology.
Speak With A Specialist Now
Habla con un especialista ahora
Use The Search Tool
Verify options in the form for a quick search