Find your 1.5 Liter engine
Flat Rate Shipping (Commercial address)
Up to 5 Years Unlimited Mile Warranty
Excellent Customer Support
Kia Hyundai 1.5-liter-hyundai-kia Engines Variations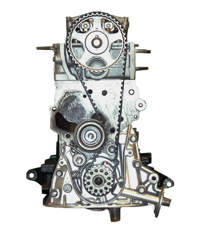 Best Price Guarantee
We will match or beat any
competitor's pricing.
ABOUT REMAN ENGINE
1.5-Liter-Engines: Under the 1.5-liter engine size, Hyundai Motors Company has used their own manufacturing to the engines as well as a Mazda engine that was used in the late '90s to early 2000s Hyundai and Kia vehicles. The engines are all inline 4-cylinder configurations, ranging from 8 to 16-valve cylinder heads. It should be noted that the 1.5-liter engines manufactured by Hyundai fall within the Alpha engine classification by Hyundai Motor Company.
B5-DE - This was a 1.5 Mazda engine that was rebranded as a 1.5 Kia engine for use in the 2000-2005 Kia Rio. It featured 16-valve dual overhead cam (DOHC) cylinder heads and produced approximately 100 horsepower.
G4EK - Used mainly as a 1994-2005 Hyundai Accent engine, this motor had 3 valves per cylinder for a total of 12 valves and had a single overhead camshaft (SOHC) instead of dual. This 1.5 Hyundai engine was rated at anywhere between 92-101 hp.
G4EC / G4FK - This is the latest version of the 1.5-liter Hyundai engine for sale and it appeared in the 1995-2005 Hyundai Accent, the 1995-2006 Hyundai Elantra, and the 2003-2006 Kia Cerato. It came with dual overhead cams (DOHC) and 4 valves per cylinder which gave it a rating of 101-106 hp depending on the year and the vehicle it was in.
Speak With A Specialist Now
Habla con un especialista ahora
Use The Search Tool
Verify options in the form for a quick search