Find your 2.7 Liter engine
Flat Rate Shipping (Commercial address)
Up to 5 Years Unlimited Mile Warranty
Excellent Customer Support
Kia Hyundai 2.7-liter-hyundai-kia Engines Variations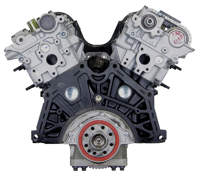 Best Price Guarantee
We will match or beat any
competitor's pricing.
ABOUT REMAN ENGINE
2.7-Liter-Engines: Hyundai Motor Company produced a 2.7-liter engine in the 60-degree and 90-degree V6 engine configurations in the Delta and Mu engine classifications.
G6BA - Another name for this particular engine is the 2.7 D. It has an engine block made of aluminum and cylinder heads made of aluminum, too. The output for this engine starts at 167 horsepower and maxes out at 182 horsepower. As for the torque, it begins at 181 lb-ft and its maximum torque is 187 lb-ft. This 2.6 Hyundai V6 engine was found in the Hyundai XG from 1998-2005, Hyundai Santa Fe from 2000-2009, Hyundai Sonata from 2001-2004, Hyundai Tiburon from 2001-2008, Hyundai Tuscon from 2004-2009, Kia Optima from 2001-2006, and the Kia Sportage from 2004-2010.
G6EA - This is a different version of the 2.7-liter Vy Hyundai motor that has a variable intake system (VIS), multi-point fuel injection, and dual continuously variable valve timing (D-CVVT) technology. It produced anywhere from 185-197 hp and had a compression ratio of 10.4:1. This 2.7 Hyundai engine was for sale in the 2005-2011 Hyundai Azera, 2005-2010 Hyundai Santa Fe, 2009-2011 Kia Cadenza, 2006-2010 Kia Sedona, and the 2005-2010 Kia Optima.
Speak With A Specialist Now
Habla con un especialista ahora
Use The Search Tool
Verify options in the form for a quick search