Find your 5.0 Liter engine
Flat Rate Shipping (Commercial address)
Up to 5 Years Unlimited Mile Warranty
Excellent Customer Support
Genesis Hyundai 5.0-liter-hyundai-genesis Engines Variations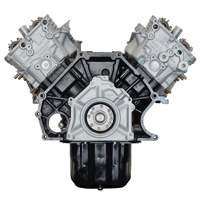 Best Price Guarantee
We will match or beat any
competitor's pricing.
ABOUT REMAN ENGINE
5.0 Liter Engines: The 5.0-liter V8 Hyundai engine is in the Tau engine classification which replaced the Omega engine line.
G8BE - This 5.0-liter V8 Hyundai engine has two versions: the first version was built between 2012 and 2014 while the latter version started production in 2015 and is still underway today. Both versions were all aluminum by design and featured electronic direct fuel injection. The compression ratio varied between 11.5:1 and 11.8:1 and the engines were rated anywhere from 395 hp all the way up to 419 hp. These 5.0 Hyundai engines were for sale in the 2016-2020 Genesis G80, 2015-2020 Genesis G90, 2011-2016 Hyundai Equus, and the 2012-2016 Hyundai Genesis.
Speak With A Specialist Now
Habla con un especialista ahora
Use The Search Tool
Verify options in the form for a quick search