Find your 8.1 Liter engine
Flat Rate Shipping (Commercial address)
Up to 5 Years Unlimited Mile Warranty
Excellent Customer Support
Chevrolet 8.1-liter-gm-chevy Engines Variations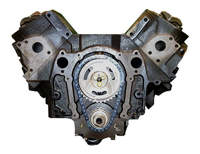 Best Price Guarantee
We will match or beat any
competitor's pricing.
ABOUT REMAN ENGINE
8.1 Liter Engines: The Chevrolet 496 big block (Vortec 8100) was originally produced as the work truck replacement for the 454 big block engine and was based on the same design. This engine was found in the Chevrolet Silverado 2500 HD, Chevrolet Suburban 2500, Chevrolet Express Van, Chevrolet Avalanche 2500, Chevrolet Kodiak, motorhomes, armored vehicles, and even Mastercraft boats.
L18 - This was the only version produced of the 8400 Vortec engine. It was brought into production in 2001 and stayed in production until 2009. It was an all-iron engine with a horsepower range between 340 hp to 550 hp with a massive range of torque between 455ft-lb to 690ft-lb. This engine included the same bore diameter as the previous 454 big block but the stroke was increased by 9.4mm to make it into a 496 big block.
Speak With A Specialist Now
Habla con un especialista ahora
Use The Search Tool
Verify options in the form for a quick search