Find Your oldsmobile Engine
Flat Rate Shipping (Commercial address)
Up to 5 Years Unlimited Mile Warranty
Excellent Customer Support
About Our Used Oldsmobile Engines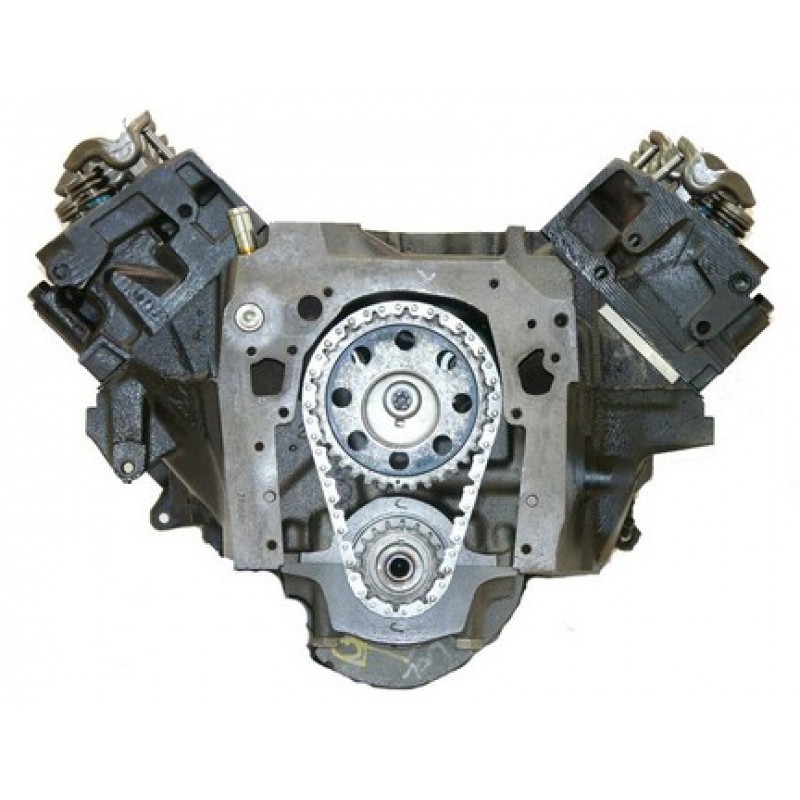 The Oldsmobile brand no longer exists. But more than a century of car production made it one of the most popular carmakers in the land for many decades. The Oldsmobile Cutlass, Rocket 88, and other classic models remain very popular among car collectors and Oldsmobile fans.
You might be restoring a classic Oldsmobile that needs an engine replacement. Or you might have an Olds whose engine clearly is near the end of its service life. Instead of trying to find a new GM crate engine to shoehorn into the Oldsmobile, you could obtain one of our perfectly good used Oldsmobile engines for sale.
A classic Oldsmobile 455 engine for sale would be the ideal replacement for your big-block Rocket 455. An outstanding 350 Oldsmobile engine for sale would be perfect in a Cutlass convertible. Whether you are looking for a Rocket 455, a 350, or maybe an Oldsmobile 403 engine for sale, we have the ideal replacements ready for shipping to you.
Our used Oldsmobile engines for sale provide you with:
Parts warranty protection for up to 3 years or 36,000 miles.
No core charge.
Flat Rate Shipping (Commercial address) to any commercial address in the continental United States.
Our used Oldsmobile engines undergo a thorough inspection and complete maintenance. Our Quality Assessment Inspection enables our experienced engineers and mechanics to focus on only the best candidates. That ensures they are in perfect running condition and have lots of service life left in them.
Instead of seeking an Oldsmobile 455 engine for sale on Craigslist ad, you can give us a call and order exactly what you need. The cost of an Oldsmobile 425 engine for sale or one of the other great Oldsmobile motors.
You can save a bundle of money while getting a great-running motor for your Oldsmobile project. You likely are not driving your classic Olds as often as you would a current-production car. So one of our used Oldsmobile engines realistically could last the rest of your Oldsmobile's service life.
We also provide you with exceptional customer support. If you are having any issues with installation or maintenance, we can help to guide you through the process. And if you need additional parts, later on, we can help you to obtain the best available parts for your Oldsmobile.
About Our Rebuilt/Remanufactured Oldsmobile Engines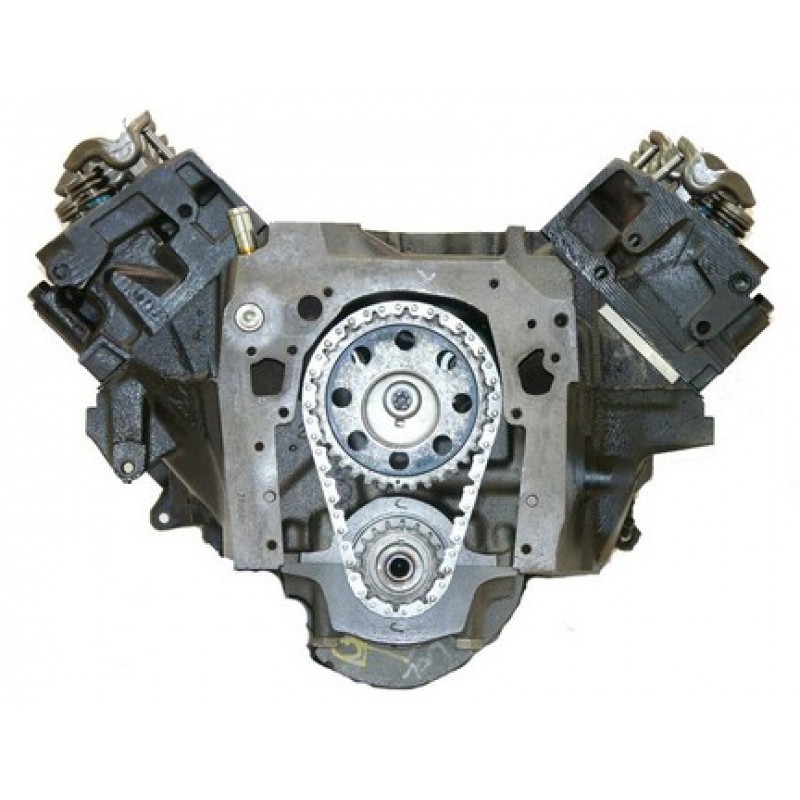 Best Price Guarantee
We will match or beat any
competitor's pricing.
The next best thing to a new Oldsmobile engine would be one of our rebuilt or remanufactured motors. It is virtually impossible to find a new 350 Oldsmobile engine for sale. But we could provide you with the next-best thing with a rebuilt or remanufactured motor.
Whether you buy a rebuilt or a remanufactured motor, it comes with:
Fully mended motors with new or rebuilt parts.
Parts and labor warranty for up to 5 years and unlimited miles.
Flat Rate Shipping (Commercial address) to any address in U.S.
Outstanding customer support.
A rebuilt Oldsmobile 455 engine for sale or any of our other great rebuilt Oldsmobile motors all have new or rebuilt parts in place. We remove the old engine parts and replace them with new or like-new parts that help it to run as well as a new motor.
Our remanufactured Oldsmobile engines for sale are better than new ones. That is because we remanufacture them by correcting any known problems. That includes prior recalls correcting known problems that affected engine performance and reliability. The result is a motor that is better than a new one.
The 5-year warranty with unlimited miles will replace any parts that might fail. And it will pay up to $50 per hour for labor to correct the mechanical issue. That gives you peace of mind knowing that your engine is going to last for many years while working as well as it did on day one.
Our Flat Rate Shipping (Commercial address) to addresses within continental U.S. If you have a commercial garage handling the engine installation, we will ship it there at no cost to you. And the $99 shipping fee to your home or another private address is very affordable.
Once you get the engine, you can install it and return your old one within 30 days. If any issues arise during the installation, our expert customer service can help to walk you through the solution to your problem.
Commonly Asked Questions
How long do Oldsmobile Silhouette engines last?
The 3800 series V6 engine that came standard in the Oldsmobile Silhouette is a legendary motor. You could get 200,000 miles or more out of a well-maintained model. They produce good power and fuel economy and are easy to maintain and repair.
Who builds Oldsmobile engines?
General Motors owned the Oldsmobile brand, which was part of the GM Buick, Oldsmobile, Cadillac group. The longtime Oldsmobile factory in Lansing, Michigan, built all Oldsmobile models. But the engines from the 1990s until Oldsmobile ceased its existence were Chevrolet and Cadillac motors.
How to identify Oldsmobile engines?
Oldsmobile V6 and V8 motors have engine codes stamped onto the right-hand cylinder head. Oldsmobile L6 motors have the codes stamped onto the right side of the block. The Oldsmobile V8 motors produced after 1967 have the codes stamped onto the driver's side of the block and below the cylinder head.
Why Choose Our Used and Remanufactured Oldsmobile Engines?
Our Advanced Team
Our suppliers send shipments of used engines to the Reman Engine remanufacturing facility. Each engine received goes through a complete Quality Assessment Inspection that lets us pick the best of the bunch. The ones that do not make the grade are stripped down to its basic components and then remanufactured to better-than-new condition.
Customer Support Staff
We can help you to locate the exact parts needed to keep your Oldsmobile running well. You even can search for an entire engine and order it online. You can use our online search tool to locate what you need or call us for assistance from our professional customer support staff.
Replacement Process
We will match the lower price of any identical parts sold by our competitors so that you can get the best price available on replacement parts and engines. No core charge on used engines and the 30-day grace period for rebuilt and remanufactured motors makes it very easy to replace your old motor.
Flat Rate Shipping (Commercial address) & Exclusive Warranty
With Flat Rate Shipping (Commercial address) to addresses, it could cost literally nothing to receive your Oldsmobile engine. Regarding the warranty, it is up to 3 years and 36,000 miles for used Oldsmobile engines and up to 5 years and unlimited miles for remanufactured Oldsmobile engines.
Oldsmobile Engines By Model
View Oldsmobile Engine Sizes