Find Your pontiac Engine
Flat Rate Shipping (Commercial address)
Up to 5 Years Unlimited Mile Warranty
Excellent Customer Support
About Our Used Pontiac Engines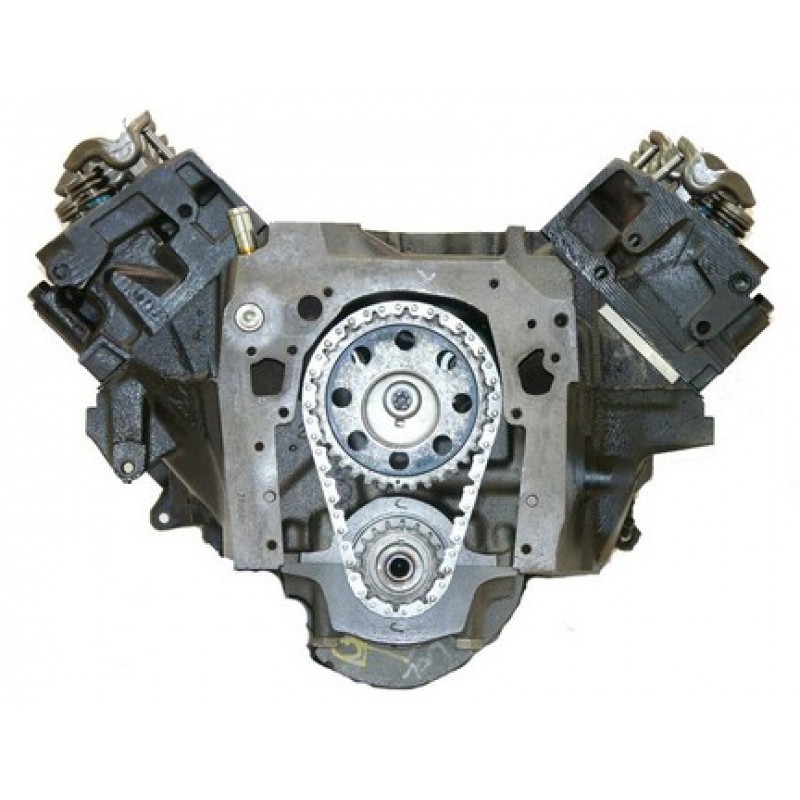 Whether you repair cars for a living or are working on a personal project, used car engines from Reman-Engine can help you successfully complete any automobile project. The Pontiac used car engines at Reman-Engine of a higher caliber. Used engines typically are more affordable than most engines. Here at Reman-Engine, we offer quality used engines that have been thoroughly inspected and vetted by our highly qualified quality assurance inspection team. This team of trained professional ensure the used Pontiac engines we receive meet specific and rigid quality requirements, any engines that do not meet the requirements are either completely remanufactured or rebuilt. The used Pontiac engines for sale we carry are higher quality car parts. The types of used Pontiac engines we typically offer include the Pontiac 400 engine, Pontiac V8, Pontiac 455 engine, Pontiac G8 engine 6.0, Pontiac G6 engine.
The draw of a used engine is its affordability factor. Used engines are not as costly as newer ones. Another benefit to pur-chasing and using a used engine for automobile projects is less waste. Get rid of your obsolete engine and replace it with one that is still viable, instead of letting two engines go to waste.
When purchasing a used engine, it is important to ensure it is going to work for your project. Reman-Engine offers a warranty of up to 5-Years/ 50,000 miles for parts only. This safety net will ensure the used engine you receive is able to function as it was designed to. There is also no core charge for our used Pontiac engines.
Engine shipping can sometimes be expensive, which is why Reman-Engine offers Flat Rate Shipping (Commercial address) on the United States continent. Residential delivery or Liftgate service will result in additional $99 fee. Along with affordable prices and a parts-only warranty, our customer service team is prompt, knowledgeable, and easy to get in touch with. If you need assistance finding, receiving, or purchasing a used Pontiac engine, do not hesitate to contact our excellent customer support team.
About Our Rebuilt/ Remanufactured Pontiac Engines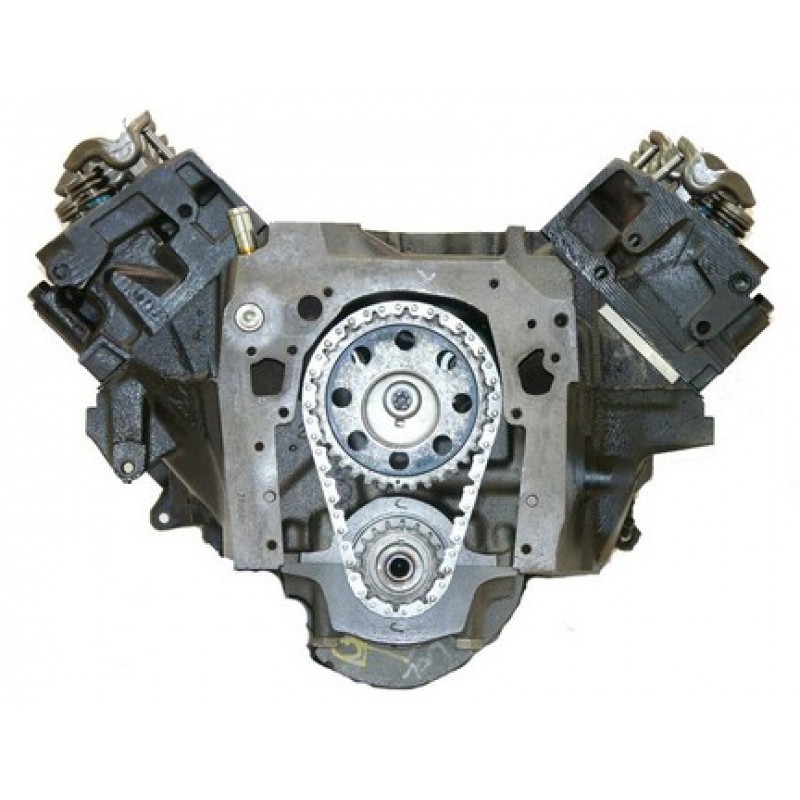 Best Price Guarantee
We will match or beat any
competitor's pricing.
Revive your automobile or automobile project with a rebuilt or remanufactured engine. Unlike used engines, rebuilt and re-manufactured engines do not come as-is. Rebuilt and remanufactured Pontiac engines start off as used engines. Typically, engines that are chosen to be rebuilt or remanufactured did not meet the QAI or Quality Assurance Inspection requirements as a used engine. All engines must meet certain expectations for Reman-Engine to put them back on the market. Used engines that don't meet requirements are turned into rebuilt or remanufactured engines to be brought up to quality expectations.
Rebuilt and remanufactured engines are typically better than other types of engines. Our team of experts ensures to refurbish every faulty part inside rebuilt and remanufactured engines making these car parts will work efficiently and correctly. Using remanufactured or rebuilt engines for your automobile projects also helps to cut down on environmental waste. Although rebuilt and remanufactured Pontiac engines for sale work like new ones — sometimes even better —, they are more affordable than newer Pontiac engines.
Rebuilt Pontiac engines for sale and remanufactured engines are similar but are different in a crucial way. Both remanufactured and rebuilt engines come in as used. After undergoing a QAI, our team of qualified assessors will decide whether an engine will remain as is, be rebuilt, or remanufactured. If the Pontiac engine is fairly in good condition, our team of experts may have it rebuilt, which simply entails replacing all the faulty components. Our team of experts may also decide to have it remanufactured, which is the replacement or refurbishment of all engine components. A remanufactured engine is basically a brand-new engine, due to all the new or reworked engine parts.
To ensure you receive the product you need you can simply use Reman-Engine's search tool to find the right rebuilt or re-manufactured engine for your car projects. If you need any assistance, do not hesitate to contact our amazing customer ser-vice team for any questions or concerns you may have. The core charge will give the buyer an opportunity to send the old engine to us and receive a core refund. There is also no ship-ping fee to continental United States addresses.
For peace of mind, all of our rebuilt and remanufactured en-gines receive a warranty of up to 5 years or unlimited mileage for parts and labor. When purchasing rebuilt or remanufactured engines, it is best to buy them from Reman-Engine for peace of mind and high-quality car parts.
Commonly Asked Questions
What's the difference between remanufactured and rebuilt Pontiac engines?
Remanufactured engines are similar to brand-new engines. A remanufactured Pontiac engine has all brand-new parts, any parts that haven't been replaced with new parts have been refurbished completely. Rebuilt engines only have the faulty components repaired, everything else will be left as is. Remanufactured engines are better than their rebuilt counterparts, and can sometimes be even better than brand-new engines.
What's the difference between a remanufactured and used Pontiac engine?
Used and Remanufactured Pontiac engines must undergo a quality assessment inspection. Used engines have been determined to be functional and can be sold as-is. Remanufactured engines may not meet the qualifications as a used engine and therefore must have all components either replaced or refurbished. Remanufactured engines typically work better and last longer than used engines.
How long do remanufactured Pontiac engines last?
A car engine will typically last a little over 100,000 miles. Remanufactured engines are basically brand-new engines, due to all the new parts. Remanufactured engines also undergo rigorous inspection, so even manufacturing faults are resolved in the process. Due to these factors, remanufactured engines can last longer than new ones.
Why Choose Our Used and Remanufactured/Rebuilt Pontiac Engines?
Our Advanced Team
After used engines are imported into a Reman-Engine facility, our advanced team of quality assurance inspection professionals gets to work. After an engine is thoroughly inspected and given a quality status it will either qualify for immediate market sale or go under another process in order to achieve a certain quality status. Unlike other companies, our team of experts goes beyond the OEM specification and addresses all issues in an engine to provide the best used, rebuilt, or remanufactured engine for your project. Our team of professionals has the knowledge and experience to accurately account for all issues pertaining to a used engine and bring it up to our high-quality standards.
Customer Service Team
To find the best-used engine for your project, you can easily use our online catalog search tool to find the right used, rebuilt, or remanufactured Pontiac engine for your automobile. To find the perfect fit, you can use your VIN for an easier and more convenient Pontiac engine search. If you are having trouble finding the perfect car part for your automobile projects, you should contact our team of customer service representatives for assistance. Our superstar customer service team can assist you with any questions you have pertaining to our used, rebuilt, and remanufactured engines. Our customer service team will also be able to address the concerns you may have, regarding your purchases and future purchases.
Replacement Process
For your convenience, we will happily match the prices of our competitors for identical arts. Along with a no core charge policy for 30 days and no core charge for used engines, we also offer excellent customer service support for any concerns you may face regarding your Pontiac engine purchases. To prove our commitment to our customers, our customer representatives can confirm our policies and help you with any questions you may need to be answered.
Flat Rate Shipping (Commercial address) & Exclusive Warranty
After undoing a rigorous inspection and process, we are confident that any engine you purchase from Reman-Engine will work efficiently, with longevity and vigor. This is why we offer a parts-only warranty of up to 3 Years or 36,000 miles for our used engines. We also offer a parts and labor warranty with unlimited mileage or up to 5 years for all rebuilt/remanufactured engines. Our shipping is also flat rate for all continental US addresses.
View Pontiac Engine Sizes